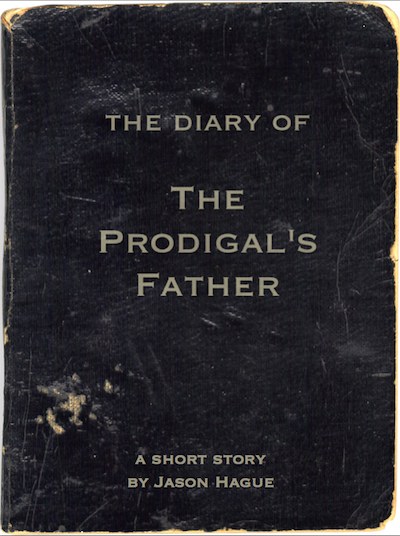 Monday, May 4

We are still reeling, Grant and I. He hides his hurt by going out back to chop wood or shoot baskets. I stay on the porch staring at my cell phone, waiting for the special ring I programmed. It's been over a month now since Miles said those things and ran away. I suspect Grant resents me for letting him leave. But keeping him here… what would that have done? Just kept his bones in our house even though his heart was far away.
I took a walk around the property this morning. It was warm and humid. Grant scoffed that his brother was probably "living it up" on the pier. I did not ask him his definition of "living it up," but his accusing eyes confirmed my fears.
I can't think about all that. Not yet. I just want my son back.
Thursday, May 7

Today I almost worked up the nerve to go in his bedroom bur the "Keep Out" signs on the door still hold some power over me. Maybe I'll try again tomorrow.
So I did something else instead: pulled out a shoebox of some old Polaroids from when Miles was young. My favorite is this one where he's about six and I am chasing him up the driveway. He is running home.
Saturday, May 9

It's 5 am. An hour ago, I woke up from a nightmare. He was gone still, and now Grant was gone, too. Left a note saying the same thing his brother had shouted: that he wished I was dead, and was going to the pier. When I realized it was a dream, I muffled my crying somewhat, but Grant still knocked on the door to make sure I was all right. I told him everything was okay. I wanted to tell him everything. I hoped he would ask what happened. Instead he went back to bed. I think it scared him.
Now I'm sitting out on the porch under a comforter exhausted but my cell phone is fully charged, so I'll stay awake. Sometimes it rings too quietly… Please call me, son.
Monday, May 11

Minor breakthrough, today. I made it into the bedroom. It was worse than I had imagined. I won't say all that I found. That would help nobody, least of all Grant, who would resent his brother even more. I boxed up all of that junk and threw it in the dumpster.
Besides those things, the walls disturbed me. Of course, they were darkly decorated in that same "emo" style he dressed in–that much didn't surprise me. But the walls themselves showed signs of abuse. A couple of holes, a few dents, and some sort of burn next to the bed.
After a lengthy hunt through the walk-in closet, I finally found the thing I was really looking for: Gary, the stuffed Giraffe I gave him for Christmas… how many years ago? 12 or 13? Anyway Gary and I sat down together on the bed and cried about how hard it is to be lost.
Tuesday, May 12

It's noon, and apparently, I slept on the porch! Don't remember how I got here. My phone was dead (that gave me an awful fright!), but I just checked the voicemail. He didn't leave one. But that doesn't mean he didn't call, right?
Thursday, May 21

Great news! Or bad news… I haven't decided yet. Miles is off the pier. One of his old girlfriends from school dropped by just now and told me so. She said he might have gotten kicked out. That's the bad part. But at least he's out, and that means (drum roll….) he might have no place to go! Which means he is closer than he's ever been to coming home! I'm going to get his sheets washed in case he comes tonight.
Monday, May 25

I can't sleep. It's been four days and we haven't heard anything about where he's living. I hired three private investigators tonight to find him. Oh please, find him…
Sunday, June 28

A lot has happened in a month, and yet we're no closer to bringing Miles home. Here is the long and short of it: We found out he was living on the southeastern edge of the city. It's a rough neighborhood. Not in the same way as the pier is rough. Well, actually, it is rough like that, too, but it's more than that. Far worse, actually.
My PI's found him sorting through a landfill, picking out the plastic. Working for a sanitation company but not getting paid. I'm guessing he lost some bets with the owner. Anyway, they said he looked scared. "Very thin and very jumpy," is what they told me. And he did not wish to see me. Warned me not to come, actually.
Grant and I were up half the night talking about what to do. We decided to send him a care package. We put some money in, along with some warm clothes and snacks and a note inviting him to come home. Grant got all their friends to sign it.
Unfortunately, the package was never delivered. He was already gone when it got there. So we're back to square one. Nobody knows where he is, but he is alone. I see his face when my eyes close. Weak. Frightened. Unwashed. Ashamed.
My heart feels like a wash rag–sullied, pulled terribly tight, then twisted. Grief comes and leaves with no warning. My face will be dry, and suddenly the feeling hits my stomach and wrenches the tears out all at once. It only happens for a moment, but those moments happen often. Ten times in day, at least.
I'm so tired. Sometimes I wish I could just forget. But then I look at a picture of him as a boy. Or I look up at the treehouse we built. Or I hear the phone ring, or see that stupid giraffe… it all starts up again. My shoulders ache from his absence. I used to snatch him up and toss him up there, where he would sit and pull my hair for hours before I surrendered to him.
I cannot surrender now.
Monday, September 4

Grant pretends to give up hope. But I have written a song for when Miles comes home. I play it on the mandolin for my employees in the afternoon. It's a happy song, but they cry, probably because they miss him, too, even though he was awful to them. I haven't been very involved in business these months. Concentration is just too difficult.
That's why I have extra time to write songs.
Friday, October 11

The thunder storm has me very nervous. What if he's trying to come home? How will he make it? I am sending out three cars to look for him. There are fresh towels and hot chocolate in each one. Fifteen marshmallows in every cup, of course…
Saturday, January 25

The snow stopped enough for me to sleep on the porch again, although my staff insisted on buying me a ridiculously expensive sleeping bag that will supposedly keep me warm on the South Pole. And that's where I am right now. The porch, not the South Pole. The great thing about snow is that it reflects so much light even at two a.m. I can see clear down the road, almost to town. It's beautiful. I have my mandolin, but my fingers are a tad too stiff to play. So I'm just going to sing without it tonight. Grant didn't want to join me (said I was insane), but at least I have Gary. He never gets cold.
Tuesday, April 5

Grant broke down briefly today. "Why didn't you just make him stay home in the first place," he screamed. Then he stormed out and slammed the door behind him. I wish he understood. You can NEVER make someone stay home.
Tuesday, May 4

It's been a year since my first entry. Very soon, my son will change his mind and call me. I'm sure of it. My staff agrees with me.
Wednesday, August 11

It's a perfect sunny day. I mean perfect. I hope Miles comes back today, because it's a perfect day for a party. We had a pool put in out back last summer in anticipation of that. But I think today's the ticket. (Grant is rolling his eyes, telling me to stop watching the road.)
Okay, so if he comes, here's what I'm going to do. I'm going to call all of his friends and tell them to come over at 6 pm. I'm going to order about a hundred pizzas, and hire whatever band happens to be in the city.
(A jogger just went by. Thought it might be him. It wasn't.)
Anyway, the party. When Miles walks up the steps, I'm not going to wait for an apology. People keep asking if I would. Have they ever had children before?! I'm going to tackle him. Hard. I'm going to tell him I love him. And then I'm going to toss him up and throw him on my shoulders. Okay, maybe not that, but you get the idea.
(Another jogger, it looks like. Scratch that. Someone taking a walk. Kind of reminds me of him, but he's much to thin and slow. And yet… I can't see his face. His hands are in the way… He just fell do–
It's Still Wed, Aug 11th. barely…

Dad,
When you jumped off the porch to meet me, this book fell off your lap into the rose bushes. I forgot about it until tonight after you fell asleep on the couch. You were drooling on me, and i was a bit grossed out, so i thought I'd get up to find out where it landed. As you can see, it was open and upside down… pretty dirty.
So anyways, i read it. Sorry, I guess I should have asked first??? But I'd like to finish it for you. Hope that's ok.
First of all dad, please believe me: I was crying before you tackled me. I've had cracked ribs before, Dad (remember my freshman year on the football team?), and I didn't cry then either. The truth is I had my speech all prepared, but the minute I saw you, I just lost it. fell down. And then… BOOM!
Thank you Dad. For everything. For the welcome. The party. Thanks for smoothing things over with Grant. Thanks even for the song! (still, did you have to play it in front of the guys? really?!)
You'll be happy to know i'm trying to take your advice. It's been three hours since I last reamed myself out, "what were you thinking, you moron?" It's going to take some time, I think, so please be… HA! I was going to write "please be patient," but really. After reading this, I know I never have to worry about that! Never, ever, ever.
I love you, pop. I'll be on the porch when you wake up.
-Miles
http://www.jasonhague.com/wp-content/uploads/2012/06/diarycover.jpg
536
400
jason
http://www.jasonhague.com/wp-content/uploads/2017/01/logo.png
jason
2012-06-14 02:00:51
2016-09-17 10:59:37
The Diary of the Prodigal's Father