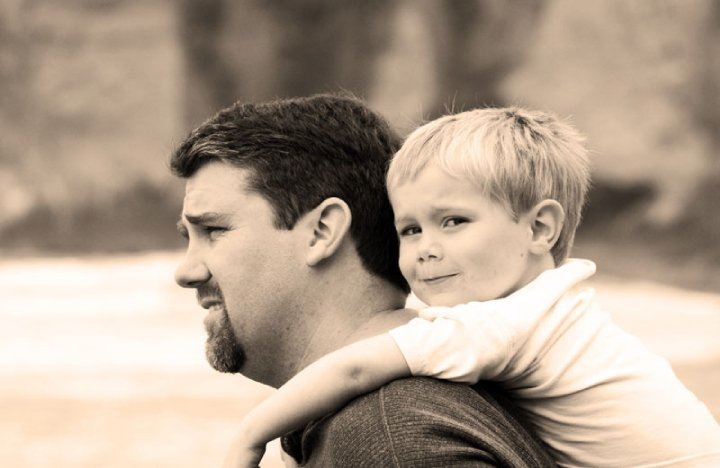 I suppose it all started with Rain Man. Dustin Hoffman was just too awesome. America had never heard much about autism before he demonstrated his uber-genius to moviegoers, and we haven't been able to forget it since. We learned that autism had an exciting side. It might be a sort mutation that grants mental superpowers. Sure, it comes with some baggage, but did you see what he did at the Black Jack table?
That was before the autism epidemic. Before the blue ribbons, the World Autism Day, the vaccination debate. We have "awareness" now. Among other things, we have learned that while many savants are autistic, most people with autism are not savants at all.
But the savant possibility still intrigues us, doesn't it? The fact that a brain might be hyper-wired for math, music or science at the expense of social skills… that's pretty cool. So cool, in fact, that we start to look for it even when it is clearly not there.
My son Jackson has autism. He is six years old and does not speak except to ask for his tortilla chips or his swimming trunks. Even then, his voice is barely comprehensible. He spends most of his time looking for twin objects–socks are his favorite–to flap wildly in front of his eyes. It looks odd, but it's his way of shutting out all the stimulation that is rushing at him. He can't take it all in, so he focuses on the flickering light created by his own rapid motion. Flapping, for him, creates a safe place.
Sometimes people see him flapping and say things like, "Hey, I bet he's got an amazing rhythm! Is music his special talent?"
I force a smile and hold my tongue. No, my son is neither Rain Man nor Mozart. He is not a savant. Just a regular six year old with special needs.
I know they're not trying to be insensitive. They are trying to help me look on the bright, exotic side. My son might not be able to talk to me, but he might have some wicked cool drumming skills!
There are other variations: "I bet Jack understands much more than we do."
"I think he is laughing at us for being so dull."
"I bet he sees angels when he squints like that!"
They all want him to have special powers–intellectual or spiritual–and part of me wants that, too. I want to glory in the achievement of my oldest son. I could post videos of him on Facebook. "Autistic drumming genius inspires crowd!" I could get hundreds of easy likes and feel validated as a father. It would make ME feel great.
But it would do nothing for Jackson.
The message my son needs to hear from me is simple: "I love you no matter what you can or cannot do. You are valuable just the way you are." If I fail here, I fail as a father. Period.
This has been one of the most vital lessons I have learned this year: accept Jackson for who he is and embrace him where he is. I refuse to put false expectations on him for my own ego's sake. I refuse to tell him his value is linked to his aptitude.
That means I must learn to enjoy my son's sock-flapping without daydreaming about his rockstar potential. Yes, the boy has good rhythm, but I don't smile because of that. Rather, I can smile because of the way he giggles while he is flapping. He clearly enjoys the sound of socks on a glass door, and that is enough for me.
I look forward to discovering my son's gifts in the future. But for now, his genius is in his laughter.
http://www.jasonhague.com/wp-content/uploads/2012/06/withjack1.jpg
468
720
jason
http://www.jasonhague.com/wp-content/uploads/2017/01/logo.png
jason
2012-07-13 23:06:58
2016-09-17 10:55:57
Why No, My Son is Not Rain Man