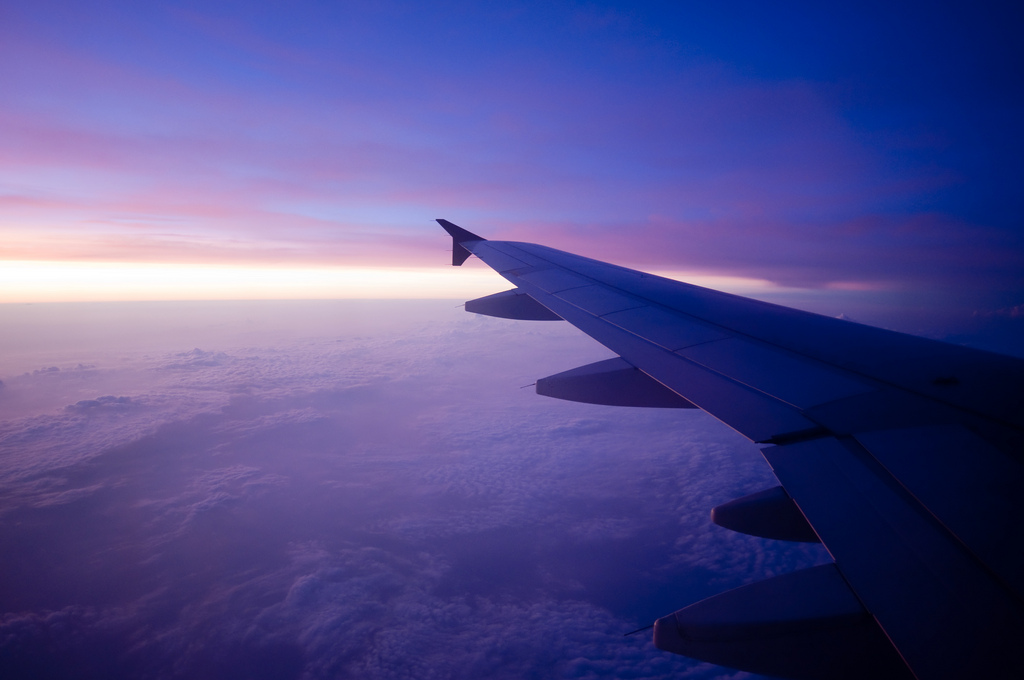 Dear Father,
You know that I've tried to pray for my son, but I can't seem to complete a single sentence. My words run out, and I resort to a weak, babbling, "Oh God… Oh God…" that fades out when something shiny distracts me. Sorry about that. You deserve better, I know. Sometimes, when I can't figure out what to say, I have to start writing, and let my fingers help me sort it all out. So I'm going to try that right now as I fly home from New York.
Oh God… I'm so confused.
My words have run out because I don't know how to pray for Jack anymore. Shortly after his diagnosis, it was an easy and obvious prayer: "Lord, please heal my son." But then I started to learn about this thing we call autism, and the more I learned, the more aware I became of my own ignorance. I grow more ignorant all the time.
I've learned that autism is not a disease, but something else. I don't know what that something else is. In some sense, it is a part of him. Some say it is an integral part of his identity. Is that true? I would be okay with that, I think, if he was just "different." Really, I think I would. But you've seen us the past few weeks. You've seen us installing the new alarm on our door to keep him from wandering. You've seen the black bike helmet we've been strapping onto his head to keep him from hurting himself during his meltdowns. And you see the bruises he gave himself at school on Wednesday. They couldn't get the helmet on him quickly enough. When I saw them on Facetime, I knew exactly what had happened, and it about tore me up.
This is all new territory, God.
I am afraid. And I am not okay with any of it. Jack is not just a quirky kid whose mind works in it's own exciting way. I could accept quirky, but this? Something is wrong. Something inside of him is not working the way you designed it to work. He doesn't have the words to tell us what troubles him, but whatever it is, it is so extreme that he has decided that the best way to deal with hist frustration is to injure himself.
Dear God, this is no the way you designed him, is it? To live with unbearable frustration that turns to pain? Is that part of the identity that you have planned for him? Because I'll be honest: if it is, well… I just don't know how to deal with that.
I have always believed the world is broken, and that you didn't break it.
That you are the great Restorer. That your Son came to make all things new. This has been my conclusion after years of study and thought, but I have to admit, I am bias on this point, because I desperately want to believe it. I need to believe that You are truly, wholly good. That you don't desire innocent children to live frantic and bruised. That you don't lock up a boy's future behind impaired speech centers in the brain.
I don't know how to help my son, and I don't know how to pray. I can't just pray "heal my son" because I don't even know what that means anymore. I don't know what anything means.
So I won't pray anything too bold for now. Instead, I will just remind that your name is Immanuel, which means "God with us." Come close, Immanuel. Prince of peace, draw near to my son, and give him rest.
Amen.
Photo courtesy of Kanegen under Creative Commons License
http://www.jasonhague.com/wp-content/uploads/2014/10/plane_window.jpg
680
1024
jason
http://www.jasonhague.com/wp-content/uploads/2017/01/logo.png
jason
2014-10-27 07:53:26
2016-12-22 09:19:41
A Letter to God Concerning the Bruises I Saw on My Son's Head