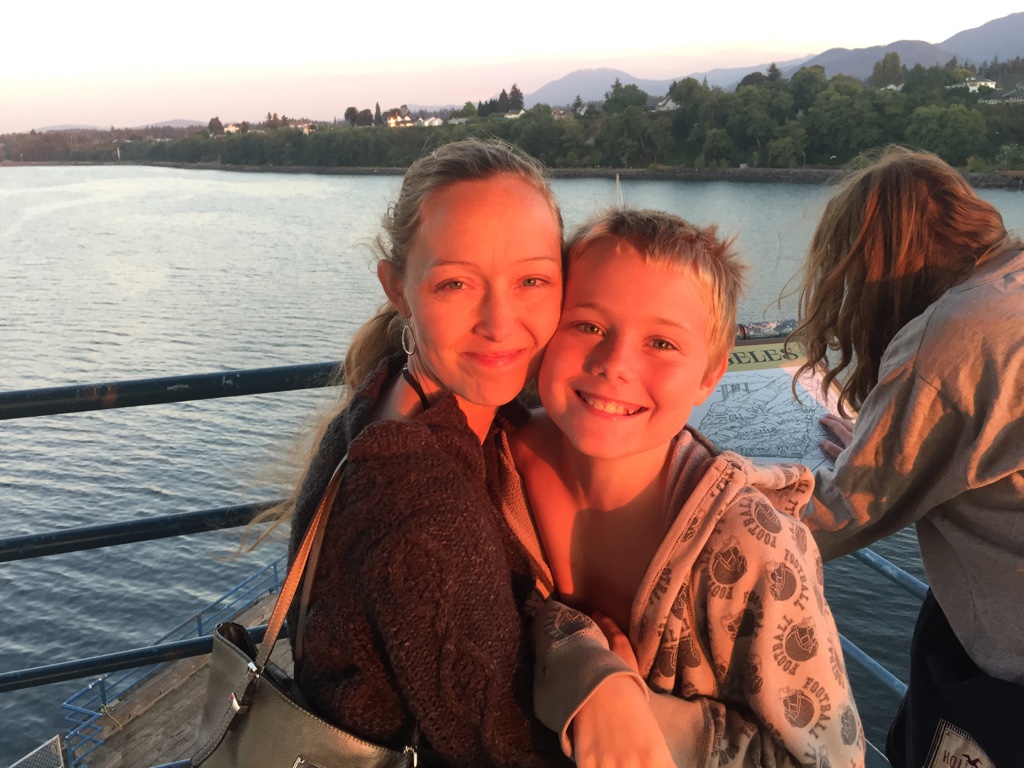 Dear Jack,
Up until now, I've only written you letters on your birthdays, but I'm going to change that, because you might look back on days like yesterday and wonder, "what was that even about?" Well, I'll tell you.
Mom woke you up at midnight and wouldn't let you go back to sleep. She pulled you out of bed and led you into the living room where Winnie the Pooh and Tigger entertained you all through night. It was still dark when the three of us got in the van. We didn't make you put your shirt on, of course, because the van is just as much home as your own bedroom. And when you feel like you're home, you go shirtless. It's your thing.
Mom sat next to you in the back in order to keep you awake, but soon she fell asleep. I watched you both in the mirror. Your eyes were open, and your head rested on her shoulder.
You both looked so beautiful. So full of peace.
We drove two hours to that big hospital on the hill. You know the one. When we got inside, a nurse took us into a little exam room and scratched your head with a q-tip and cream that felt like sandpaper. You screamed and kicked and we tried to restrain you. Your eyes were frightened, and your lips were offended. I took your chin in my hands and said, "look at me, son. Look at me. It's okay. It will only take a minute."
Your eyes met mine for a moment, and you stopped fighting. You took a breath. You understood me, and you chose to trust us. We have lots of these moments, now. You seem to understand so much of what we say, and even though you can't respond in kind, you choose to go along with us. It is a pure, sweet faith, but it is weighty, too. It pulls our shoulders low, and makes us remember our naked need for wisdom from beyond.
The nurse put a bunch of sticky nodes all over your head, then you laid down next to mom. She wrapped you in her soft arms under your soft blanket. We told you you could sleep without a shirt, but you said no. I brought out your little blue-glowing pyramid that puffs out sleepy-time smells, then hit repeat on the Monsters University audio story. All the other lights went out.
You were confused. This was not "orange home," and the hour was not bedtime. We tried to explain it all to you, and I think you might have understood, but just in case, I'll try again:
The doctors think there might be something going on inside your brain, son.
Something that shouldn't be going on. They think there must be a reason why your your words have gone away so drastically this year, and why your legs won't peddle your bike anymore, and… there are just lots of things. Of course, you have autism, but this seems to us like something more.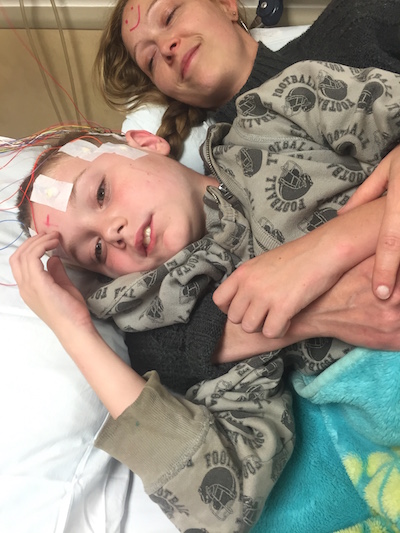 That's why we keep coming to the hospital. That's why we put those sticky nodes on your head. We are trying to learn. We are trying to help you. But even the smartest brain doctors aren't sure where to start, or how many tests to do. It's easy for a parent to talk big and say, "we'll do whatever we can to get to the bottom of this," but the truth is, you're the one that has to get poked and scratched made to wait in rooms that make you panic. And your mom and I don't know how far to push with our investigations. How many pokes are too many?
Your bedtime story looped again and again, and you tossed and turned in that blue-soaked room. We prayed with you. We whispered in your ear. You took my hand and pressed it against your eyes, but you would not rest. And I kept wishing you would just take your shirt off, but you wouldn't do it.
Finally I sat in the rocking chair and prayed silently for God to give you peace. Mom put some lavender on your blanket, and at last, your body went still in her embrace.
I realized then what a wise and healthy thing you had done in keeping your shirt on. You hadn't felt settled enough to strip it off, because the hospital is not your home. And it should never feel like your home. These tests are not part of your routine.
You are our son, not our science experiment.
I wish I could say there won't be anymore tests. There will. But if you ever start to feel as comfortable in an exam room as you do in your bedroom, we will have gone too far. I hope you will find a way to say so. I hope you will find the perfect movie quote to alert us to our overwrought efforts. We want to build you a future, son, but not at the expense of your joy. If we are to be worthy of your sacred trust, we will need that wisdom from beyond.
For now, I will tell you what you told yourself when the lights came back on and the test was over: "Well done, Mister Wazowski." We are proud of you, kid.
-Dad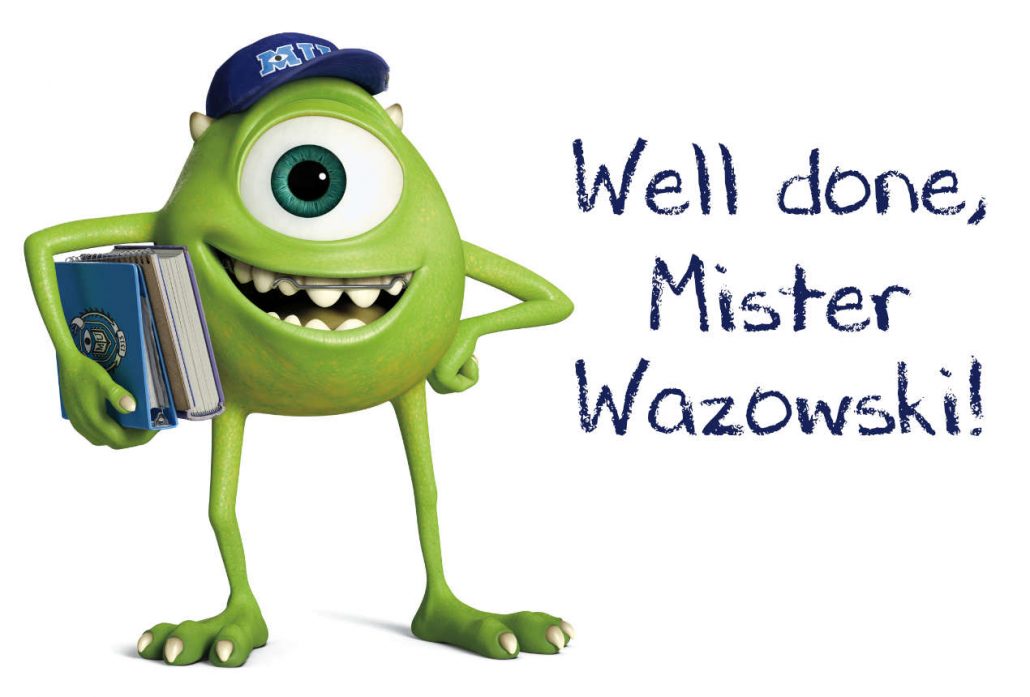 http://www.jasonhague.com/wp-content/uploads/2016/09/sara-and-jack1-1.jpg
768
1024
jason
http://www.jasonhague.com/wp-content/uploads/2017/01/logo.png
jason
2016-09-21 11:40:12
2016-12-27 11:42:53
To Be Worthy of Your Trust (A Letter to Jack)