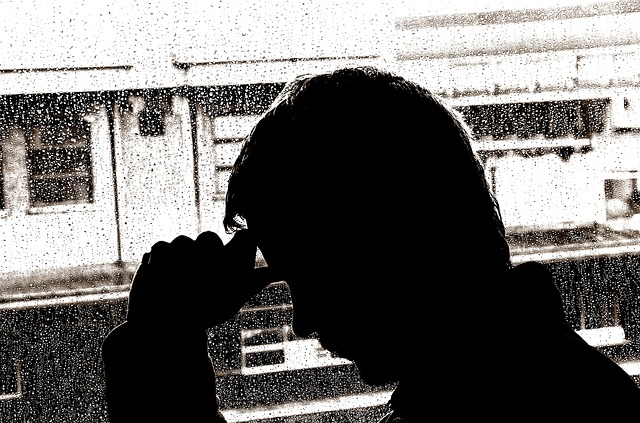 I recently read a beautiful post by Addie Zierman over at her blog "How To Talk Evangelical" about hyperbole in worship. In it, Addie talks about our tendency to go over the top in the songs we sing, as if we really have had nothing but joy, joy, joy, joy, down in our hearts all the time and every day, since we gave our lives to Jesus. As if the Christian life is all unicorns and grassy hills full of strawberries. Her main point: Let's be real, friends. We need authenticity in our worship.
Addie is right about all of this, but I want to take one more step. Our lyric problems do not end when we embrace authenticity. In fact, if we stop there, we might end up in spiritual defeatism. It happens accidentally, but it happens often.
I offer this example with fear and trembling, because it is a sacred and gorgeous song:
"Let thy goodness like a fetter bind my wandering heart to Thee.
Prone to wander, Lord I feel it.
Prone to leave the God I love!
Take my heart, Lord, Take and seal it, Seal it for Thy courts above."
First of all, I get it. Robert Robinson, the hymn's writer, was pouring out his soul in a torrent of honesty. He could smell his own weakness, and he was afraid of it, so he asked God to lock up his wandering heart to keep him from backsliding altogether. Whatever he was dealing with, it must have been rough.I applaud him for his heartfelt prayer, but I cannot bring myself to sing those words.
Let me demonstrate why:
A young father is crouching over his daughter's bed with a closed storybook. She says she loves him and asks if he love her. He kisses her forehead and says,

"You know I love you, princess. But I am prone to wander."

She asks, "What do you mean, dad?"

"I mean that I love you, yes, but I am prone to leave you."

The poor girl would not be comforted by this blast of authenticity. She had thought her dad was strong.
Better yet, Imagine this man on a date with his wife"
"Happy anniversary, honey," he says. "Twenty years… It's been amazing, but you must know I am prone to wander after other women."

"Excuse me?" she says.

He tries to reassure her that he does not want to leave her, that is only being honest, but she is not comforted so easily.

"What do you mean, you're prone to wander?"

"I'm just so weak," he tells her. "It's only a matter of time before I walk out on you."

She stops buttering the roll in her fingers and storms out of the restaurant, ignoring his frantic pleas for her to lock him in the garage so he can't run out on her.
What would you say to such a man? Maybe he is sending out an honest cry for help. Maybe he is in a deep, personal crisis. But more likely, he's just being a pathetic wuss who needs to be slapped.
So why do we think it's okay say this very same thing to God?
This is perhaps less about authenticity and more about avoiding pride. We are afraid of becoming like Peter, who said "Even if everyone else leaves you, I never will!" But Peter's problem was in his heart not his words. He was a scared little man that night, and Jesus knew it. God forbid this one man's bad example would convince us that loyal intentions ought to be frowned upon. They shouldn't. Marriage vows, business contracts, and even "You bet I'll be home for Christmas" assurances are all noble aims. It is not a sin to aim high, but it might be a sin to aim low.
I want to sing honest songs, yes, but also ones that challenge my faith at least a little. Songs that call me to a higher ledge of spiritual determination and hope.
Please hear me: if you are struggling in guilt and sin, don't pretend that you aren't. Be honest about it. Ask God for help. Ask people who love you for help. And yes, sing the song, already! Just don't make it your weekly anthem, because this spiritual frustration you feel is not supposed to be the norm. God wants to bring you out of your funk and make you strong. He wants to complete the good work He started so that one day, you can say things like Paul said: "Follow me… Do what I do… I have finished the race… I am dead to sin…"
If we were all really a half breath away from renouncing Christ, that would be one thing, but I don't think we are. Our problem is that we think it is holy thing to tell ourselves we suck.
I'm not against this song in its proper context; I am against the self-fulfilling prophecy of spiritual defeatism. I fear the more we obsess over our own compulsive wretchedness, the more wretchy we will become. And then we really will be "prone to wander."
http://www.jasonhague.com/wp-content/uploads/2017/01/logo.png
0
0
jason
http://www.jasonhague.com/wp-content/uploads/2017/01/logo.png
jason
2012-09-07 18:04:06
2013-02-25 09:37:36
Do Bad Worship Lyrics Keep Us Wretchy?