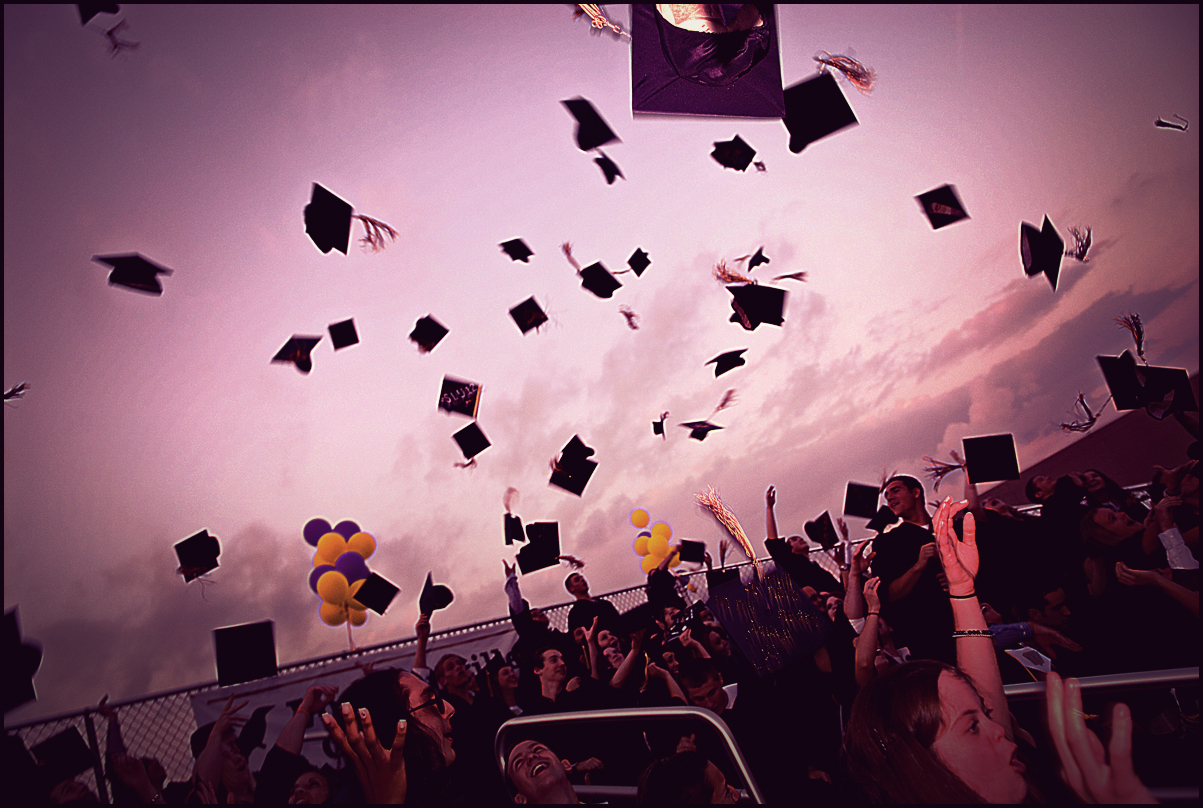 "For I know the plans I have for you," declares the LORD, "plans to prosper you and not to harm you, plans to give you hope and a future. (Jeremiah 29:11, NIV)
Jeremiah 29:11 used to be a safe sentiment; a well-respected, if predictable, sliver of scripture to write on a graduation card. That isn't true anymore. We are in the midst of a backlash against this well-known verse, especially on the Christian internet.  There have been a myriad of snarky blog posts and smug Facebook updates pointing out the fact that Jeremiah wrote those words to Jewish exiles who had survived the destruction of Jerusalem 2600 years ago. As such, his encouragement should not be applied to a modern graduate.
The critiques come in all snarks and sizes. Some are harsh, and some hilarious. Take this one from the Babylon Bee, a Christian satire site that I happen to love: "Man with Jeremiah 29:11 Tattoo Recounts His Time in Babylonian Captivity". And on Twitter, there was this, my personal favorite:
You're so vain / you probably think Jeremiah 29:11 is about you

— Evangelical Hipster (@evnglcalhipster) September 8, 2014
While technically correct and entertaining, I find this to be a curious critique. After all, Jeremiah 29:11 is not so different from any other scripture. Every piece of the Bible has a specific context. A real author was writing to a real audience in a real circumstance a real long time ago. Jesus spoke the words of John 3:16 to an anxious first century Pharisee in the middle of the night. James directed his instructions about caring for the widow and orphan to "the twelve tribes dispersed abroad." Micah's admonition to "do justly and love mercy" was intended for the split kingdoms of Israel and Judah seven hundred years before Christ. We quote and adopt these scriptures all the time.
And you know what? It's okay, because we read the scriptures not as direct recipients but as beneficiaries. They are our inheritance. The bible was not written to us but for us. Together, as a church, we read over shoulders of our ancestors in the faith: the Galatians, Pastor Timothy, the church of Ephesus, and yes, even the exiles in Babylon. We eavesdrop on history. Then, with the help of the church and the Holy Spirit, we figure out how to apply those stories, those covenants, those sacred truths to our lives.
The question, then, is not whether it's acceptable to quote a Bible verse that was written for another, but whether the verse in question is applicable and true in our current circumstance.
So what about it? Does God have a plan to give a good future to a freshly-tassled graduate?
In a general sense, the answer is obvious. God has good plans for everyone. It's why Christ came to earth in the first place. He has a particular affection for the human race, and he wants us all to experience the fullness of joy, which is life with Him. The Gospel of the Kingdom proclaims the promise of Christ's utter re-ordering of the world toward restoration. Broken things will be rebuilt. Ashes to beauty. Orphans to sons and daughters. This is message of redemption: regardless of the circumstances, God has a plan for our good.
There are particulars to be haggled over, of course, concerning judgments, hardships, and the circumstances that lead us to the cold realms of pain and destruction. The scriptures foretell of those grim realities. We will have trouble in this world. Nevertheless, Christ goes through all of it with us, and His modus operandi is hope.
The fact that the vast majority of Christians would agree with this principle leads me to think the real problem is less theological than cultural. In the digital age where we celebrate SELF above all else, we tend approach everything, even the scripture, with a narrow, individualistic bias. It is hard to fault a modern dreamer, then, for reading Jeremiah 29:11 through the lens of his own material success. He reads the words of the prophet and sees visions of his own professional triumphs and creative conquests. And somewhere inside him, he thinks, "Wow. God's about to make me into something extra special!"
In this case, the critics make a crucial point. Jeremiah 29:11 is not a guarantee of personal achievement or even a sense of spiritual fulfillment.
Worldly success has never been the measure of God's intentions. Rather, He calls us all into a life of self-sacrifice and generous humility. In short, He calls us to enter into His redemption story.
I cannot speculate about what God's customized dreams might be for the graduate, but I am confident in this: His plan is good. He calls us to receive His love and to give it away for the rest of our days. He will show us how to do that, step by step, provided we will listen well and stay humble.
Whether we are living on the banks of the rivers of Babylon, or in an off-campus apartment above the Waffle House, that is a hope worthy of embracing.
---
photo credit: As The World Keeps Turning … via photopin (license)
http://www.jasonhague.com/wp-content/uploads/2016/06/2617407808_28a0e1ee42_o.jpg
808
1203
jason
http://www.jasonhague.com/wp-content/uploads/2017/01/logo.png
jason
2016-06-07 14:53:18
2016-06-07 14:53:18
In Defense of Jeremiah 29:11 (For the Graduate)