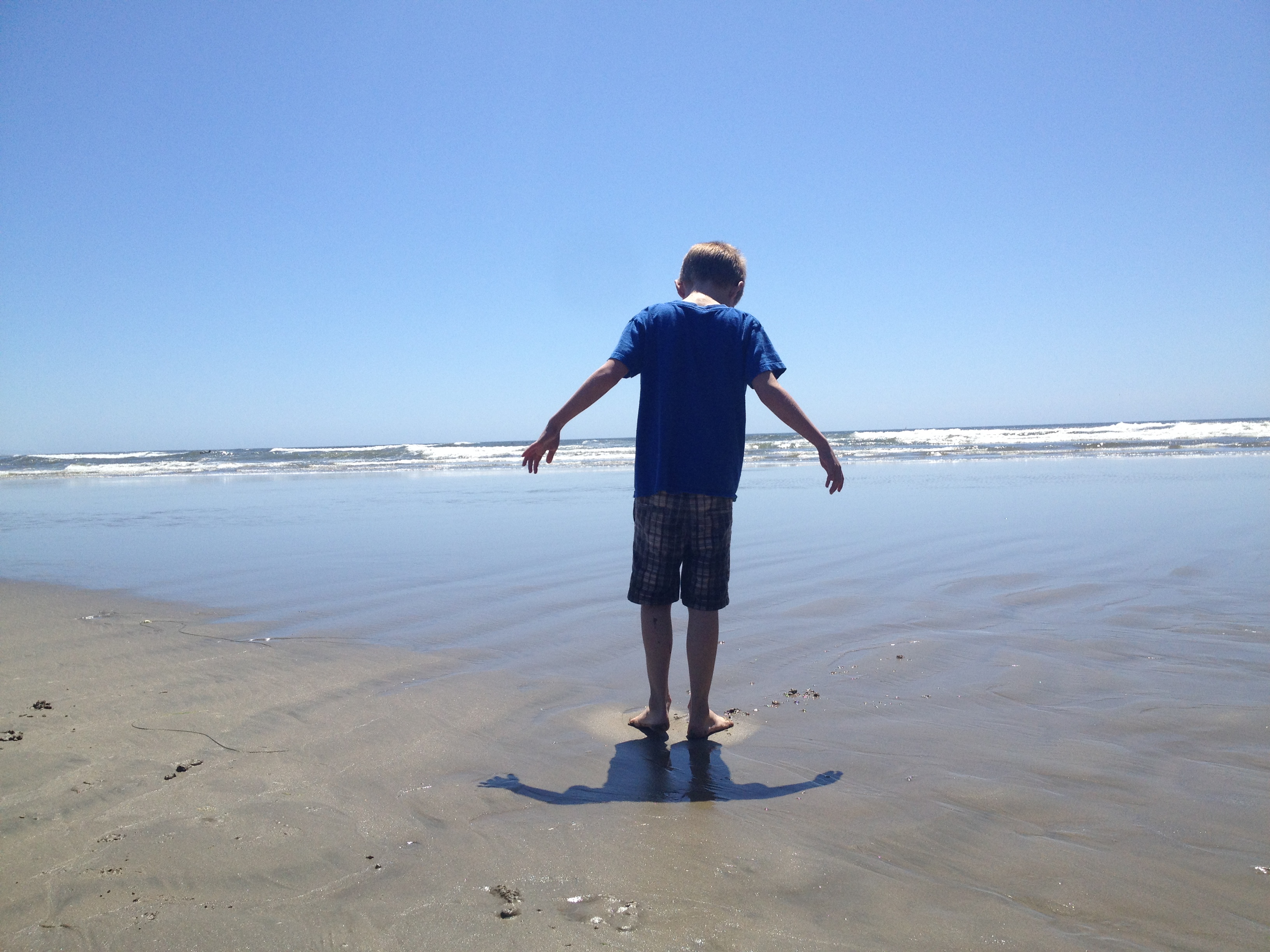 Dear Jackson,
You turn nine tomorrow, and there is one moment from this past year that I want both of us to remember always. We were at the lake. The one where we can see the mountains up close. Your brothers and sisters were splashing around, soaking in the afternoon, but you weren't having any of it. You were standing on the shore looking concerned and very dry. This had been your way for the past several months, which was sad because you love the water. Always have. But something had changed.
"What's the matter buddy?" I asked, not expecting you to answer. You like to keep us guessing, see.
But this time you did answer. You pointed to the water and spat out three panicked words: "Great white shark." Because you had been watching Wild Kratz, see…
It was a sad, beautiful moment for us all. Sad because we saw you were afraid, and beautiful because you finally gave us the answer to our long-standing riddle.
I picked you up your tense little frame and tiptoed through the shallow water, assuring you that there were no sharks in the lake. With every step, you started to release your breath. To believe me, little by little. To exchange those irrational bits of fear for the pieces of joy they were keeping you from. When that transaction was complete, you spent the afternoon glorying in the lake like a river otter.
This is my story as much as yours.
I have my own irrational bits of fear that have kept me from joy, and those fears are about you.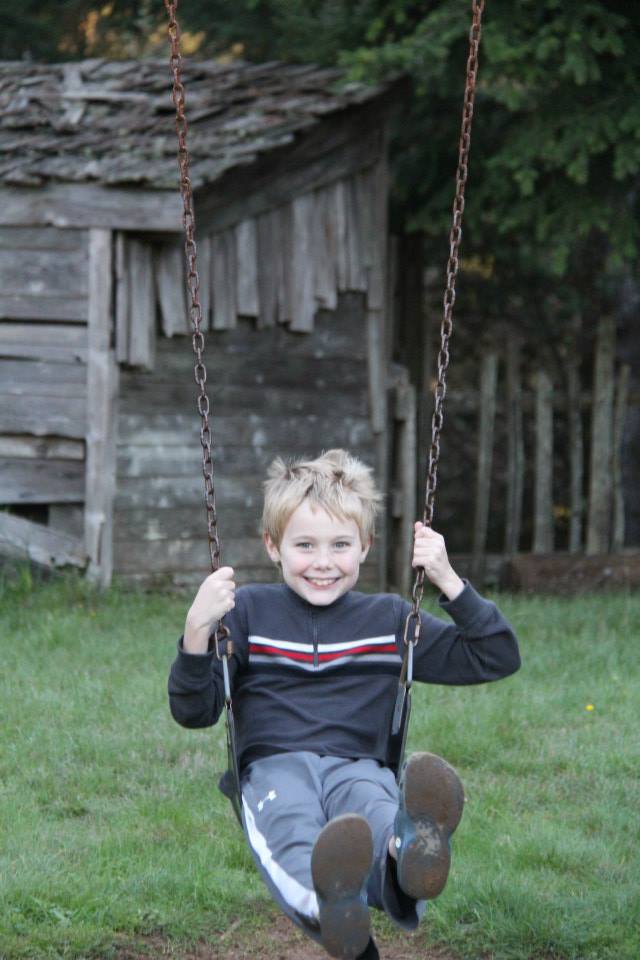 You see, when a dad discovers that his son has autism, one of the first things he has to learn is to let go of his expectations. And I did. It took me a long time, but I did. I learned to embrace you where you were. To let go of my desire to rush you along in your development. I learned to stop comparing you to the other boys your age, who are playing basketball, reading books, and having heart-level conversations.
I thought that meant I had learned patience. I was wrong. I had simply learned not to hurry. But that is not the same thing as patience.
Let me explain: Last week, I met a family who had a boy like you. An autistic boy who did not use words, but kept to himself and his chosen comfort toys. They were sad, just like I am sometimes, because they wanted relationship with him. But when he was seven or eight, something amazing happened: he started talking. He started relating. He went to school and learned all the same things as the other boys his age. And now, he is a teenager and has a bright future ahead of him.
When I heard their story, I thought of you, of course, and I wondered, "What if Jack were to break out of his box?" And immediately, I felt a panic like you did on the shore of that lake. I tensed up and pointed to the water, yelling: "Hope! Hope!"
What an ugly revelation that was. After all I have learned, I am still afraid to commit to believing in your eventual breakthrough. Hope, to me, is a scary animal with teeth in it.
And that is why I now believe my patience has been false.
A man who waits without any expectation is not being patient. He is simply loitering.
I have been a loitering father. As a result, I have cheated you out of well-deserved praise, and cheated myself out of joy. I have glossed over the very real strides you are making. You are interacting with other people far more and far better than ever before. You have, by and large, stopped injuring yourself. You are learning and deploying new vocabulary to the point that your mother just said to me, "he wouldn't be classified as non-verbal anymore." She is right.
And then there's something else which I confess I never saw coming: you are learning to read.
Last night, you were getting into the van and you dropped a homework paper. I picked it up and motioned to the big black letters at the top. "What does that say, Jack?"
You pointed to each word as you spoke:
"I. Can. See."
Yes, you can. I want to see, too.
I want to see forward without fear. I want to be the kind of father who not only loves his son through the challenges, but who believes he will overcome them, too. I want to be like the early riser who faces east and waits for the dawn with certitude. I want to anticipate the inevitability of our sunrise–yours and mine alike. In our breakthroughs. And despite my fears, I know this is a good and reasonable hope, because the same God who programed the sun also programmed us with a deep desire for wholeness. And why would He give us such desires unless wholeness was a real thing?
It is coming. Hope is rising.
My son, let me begin anew: You are winning. You are kicking down the doors of your box. I can see it. I couldn't be more proud of you and all the strides you have made. And this year… this is the year we overcome. Together.
Happy birthday, my boy. I love you.
Dad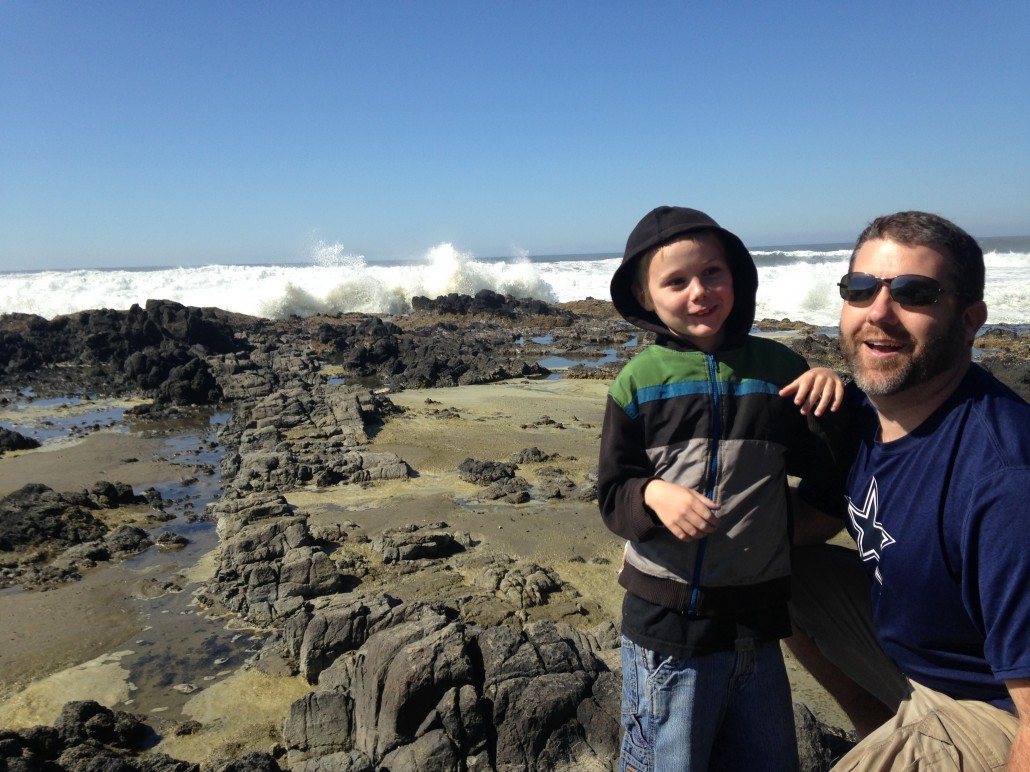 http://www.jasonhague.com/wp-content/uploads/2015/02/IMG_2381.jpg
2448
3264
jason
http://www.jasonhague.com/wp-content/uploads/2017/01/logo.png
jason
2015-02-05 10:50:25
2017-02-06 06:57:07
A Letter to My Autistic Son on His 9th Birthday