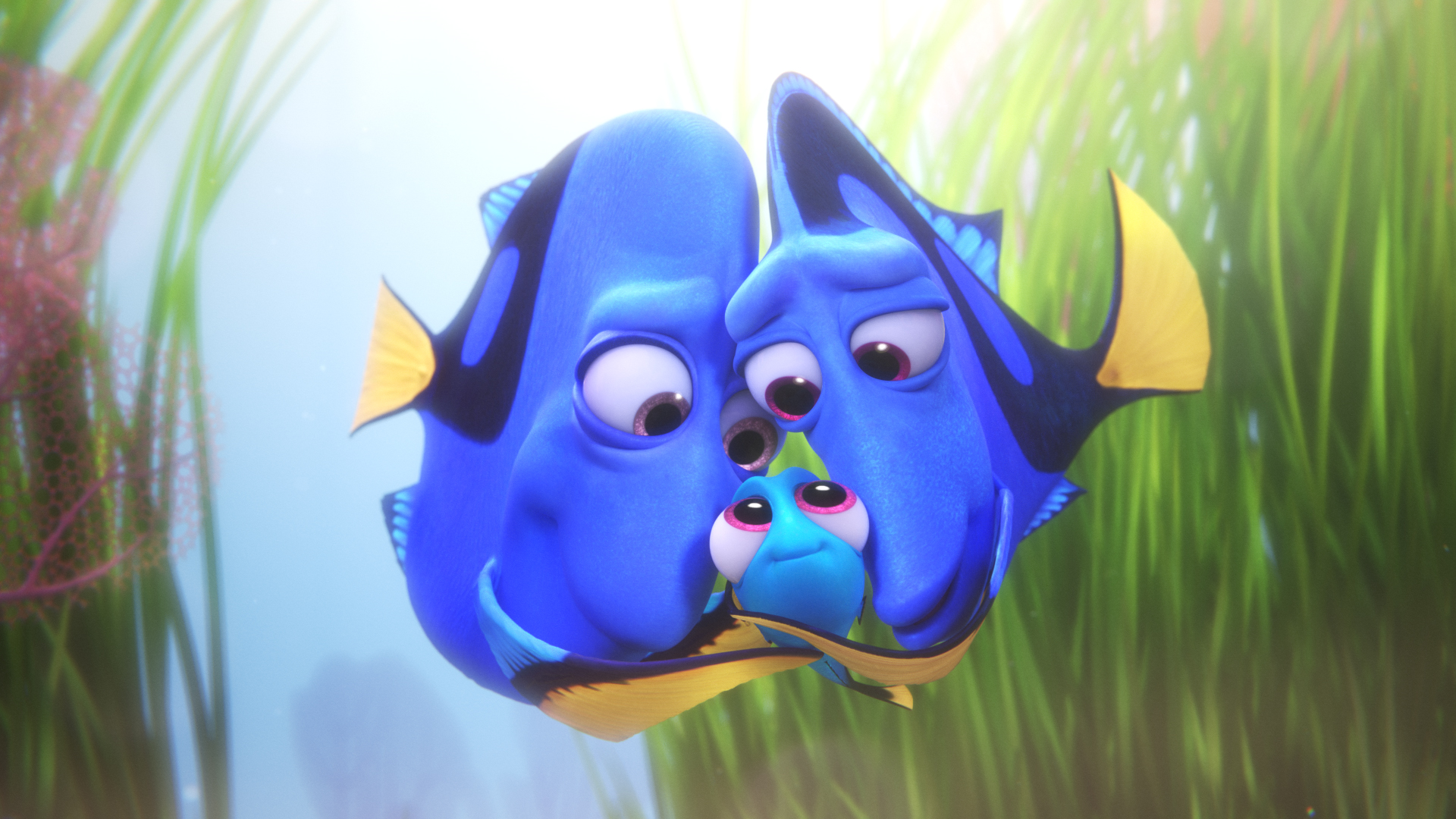 I'm a huge Pixar fan, and I was thrilled to hear reports that the Nemo sequel "Finding Dory" was essentially the story of a special needs child. So I took team Hague to watch it this weekend, leaving only Jackson, my 10-year old autistic son, behind. That sounds ironic, I know, but Jackson hates the original film. We think the sharks scared him off. Anyway, we loved the movie, and I want to share my perspective as an autism dad.
Ready? Good. SPOILERS AHOY!
***
Dory is, of course, the friend of Nemo and Marlin, and she suffers from short-term memory loss. This film flashes back and forth between Dory's childhood and her new quest to find her parents.  As a side character in "Finding Nemo," Dory's forgetfulness created some delicious hurdles for Marlin, but this time, those memory issues take center stage. The flashbacks were of greatest interest to me. It was amusing to watch Dory continually botch Nemo's name in the first movie, but it is much harder this time to watch her parents try to protect her in spite of her disability. Dory is an insatiable explorer, after all. A wanderer. This makes her vulnerable, and her parents can only do their best to drill their safety lessons through the gaps in her memory. They can only hope…
These lessons, these endless repetitions, were instantly familiar to me. My heart sank a little as I watched the faces of her parents struggle to stay optimistic, even while their child forgets her instructions for the thousandth time. I get it. All of us with wanderers get it. The dangers outside are all too real. The world is too cruel a place for such innocence.
Dory's parents know they are swimming upstream in this fight, so they fall back on social stories, hoping that they will be more effective. She has an affinity for shells, so they turn this into therapy, teaching her to follow lines of shells toward home if she ever gets lost. But there is a sense of inevitability in their voices. All they can do is tell her again and again. All they can do is assure her of their love.
But of course, their lessons are not enough. Dory forgets. She gets lost, and the world finds her.
And now no one understands her. She is a foreigner everywhere she goes. "I suffer from short-term memory loss," she repeats ad nauseum. The fish smile politely, then swim away out of sheer awkwardness.
Indeed, special needs can create a world of awkwardness. Strangers don't know how to respond. They don't want to say the wrong thing. So they back away. I've seen the way many kids react to Jackson. They look at him sideways, unsure of what to say or do. They are polite, but, you know, it just feels better to be with other kids. Normal kids. Kids who talk and stuff.
But that's okay. Dory didn't need a hundred friends. She needed one friend who would stick around. That was Marlin. When she found him and joined his cause something took. He didn't run away, but became her new reference point. Now, he becomes an ally on her quest.
Our kids, too, need allies. Safe people. They need communities.
Yes, of course, all kids need community, but those with special needs need it more. Because, duh, these are special cases. My wife and I are beyond blessed to have such a community with our church family. I don't know how people possibly get on without one…
But, as we soon learn, even the safest faces can wound a child. In one poignant scene, Marlin loses his patience with Dory's disability. He snaps at her to go away and forget. "It's what you do best." He says it in frustration, not really expecting his words to sink in. She'll just forget them anyway, right? Except she doesn't. His words bruise her in a deep place—somewhere in her subconscious. Somewhere below her disability.
This also rang true. Jackson, despite being essentially non-verbal (again…) is listening. Always. And I know he takes in far more than he acknowledges. This remains a sobering consideration: how many times have I lost my cool with him? How many times have I stormed out of the room when his stimms gets too loud, or just thrown down an ugly "go away, kid!" I shudder with shame at the thought. It makes me want to embrace him all the more, and to reassure him time and again that I not only love him, but I also like him. That I take immense pleasure being with him. Those feelings are far more real than any fleeting frustration I might occasionally give into. But words aren't easily forgotten.
Back to Dory… Soon, images and clues begin to filter through the fog of her memory, providing her clues that advance her cause. The more she remembers, the closer she gets.
This development may be the film's most subtly subversive theme: Dory's disability really has been a disability.
It's not a strength in disguise. Dory's memory loss has been the obstacle that has kept her from her parents, but now it's fading, if only a little. And what's more? Her disadvantage has given rise to a new strength: improvisation. Since Dory hasn't been able to remember, she acts with her gut, often to great effect.
It's a good lesson. Sometimes a child's special needs turn into special strengths. Sometimes. But if these needs were predominately advantageous, then a diagnosis would earn a child a cape rather than a caring, understanding community. Lest we forget, special needs are, first, needs.
In the end, Dory requires more than improvisation to find her parents. She also needs a few good memories to come back, and a few good friends to come along. That combination does it at last: Dory is found. Or rather, Dory finds.
My son's disability, like Dory's, is an actual obstacle. It does no good to sentimentalize it.
Something has stilled Jackson's tongue and confused his brain. We don't know whether it's his autism or some form of epilepsy or something else. We're testing it all right now. But the diagnosis never was the point. My son's value was never rooted in his abilities in the first place. He is not "special" because of his autism or because of some viral-video-ready talent that has popped up in lieu of communication skills. No, he is special because he's our son.
Years ago, my wife started a blog which she called "Finding Jackson." It remains an apt title. Our son's autism was regressive. He was in full bloom before he went into his fog. And even though he's broken through that fog in many ways, we are still in the process of finding him. We see the helpless expression on his face every day and miss his conversation. He wants to say more. We can see it on his face. He wants to tell us what troubles him. What delights him. He wants to let us in on his jokes, his irritations, his affections. But his mind just won't allow his body cooperate.
So what does a special needs parent do? We heap love on him right here. Right where he's at. And then, we do what Dory's parents taught her: We "just keep swimming, just keep swimming." We keep trying to find him, because I promise you, he's trying to find us.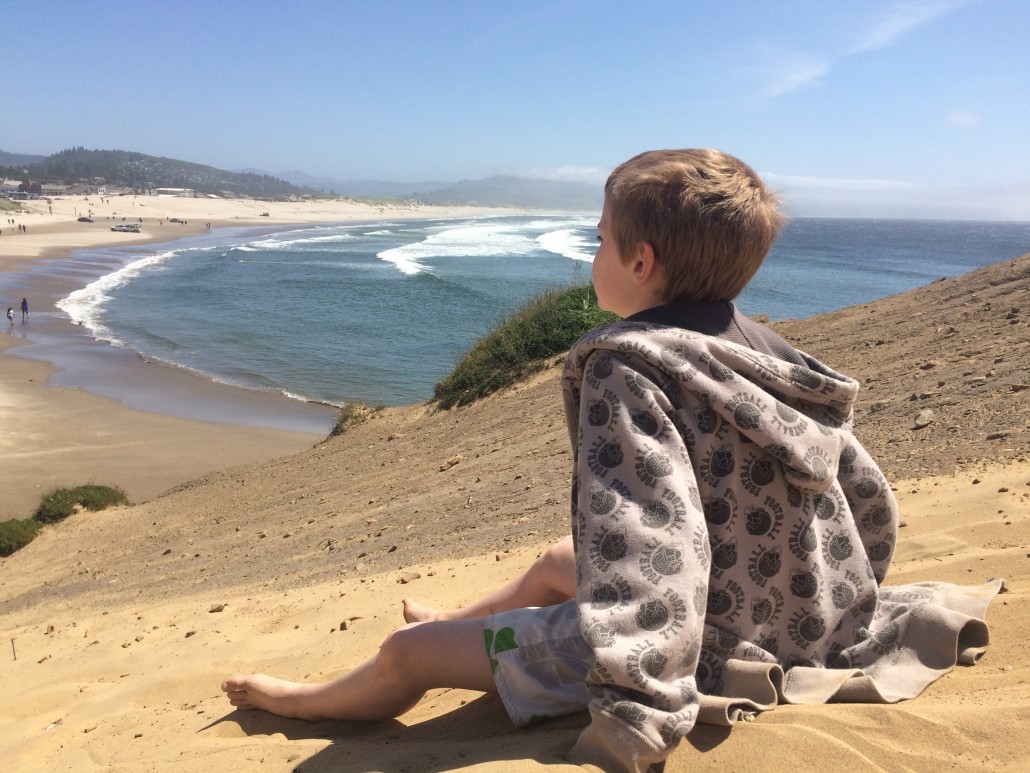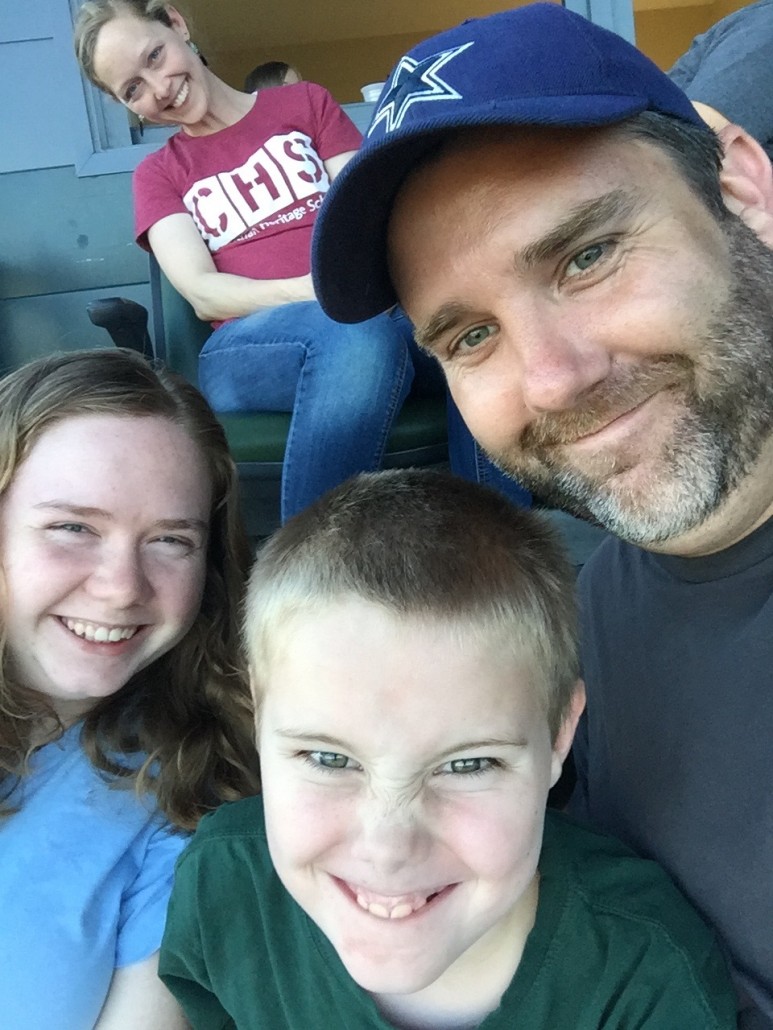 http://www.jasonhague.com/wp-content/uploads/2016/06/Findingdoryfamily.png
1080
1920
jason
http://www.jasonhague.com/wp-content/uploads/2017/01/logo.png
jason
2016-06-27 16:28:54
2016-12-22 09:15:46
Parenting Dory: An Autism Dad's Take on Pixar's Latest Film